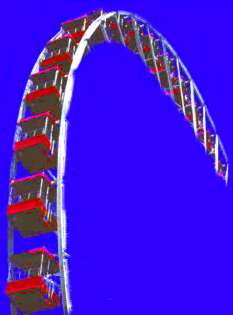 Ironwheel Works, Inc.
No matter whether you're a Palm®, Handspring™ or Sony Clie® user, you've got the elegant simplicity of Palm OS® behind you.
Ironwheel Works software is about simplicity, delight, and insight-based delivery of content for everyday and everyone.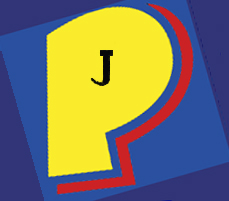 Presenting PenJammer® Version 2.0.
Why struggle to teach yourself Graffiti® when you could be jammin'?
PenJammer by Ironwheel Works takes you through the entire Graffiti character set -- letters, navigation, numbers, extendended characters, and even accented characters -- one at a time and shows you the proper start point and tracing to successfully master the Graffiti script.
And now Version 2.0 includes a great game module that lets you play against a timer to see how fast you are at recognizing and creating Graffiti characters.
The splash/module selector
Learning the letters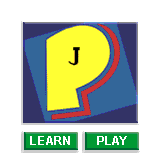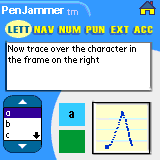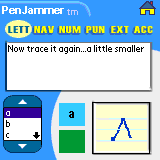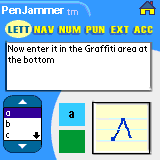 See how fast you are by playing against a timer!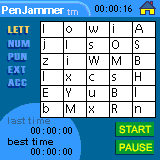 PenJammer is a must have accessory for all Palm®, Handspring™ or Sony Clie® PDAs, as well as Palm OS® based cellular phones to get the most out of stylus-based computing. PenJammer supports PalmOS versions 3.5 up to version 5.
With a retail price of $9.90 U.S., PenJammer is priced to be within easy reach of all Graffiti users.
A demo version of the program is available if you click here . Click on support to contact me about purchasing.
Still not convinced? Check out the reviews and press click here.
---